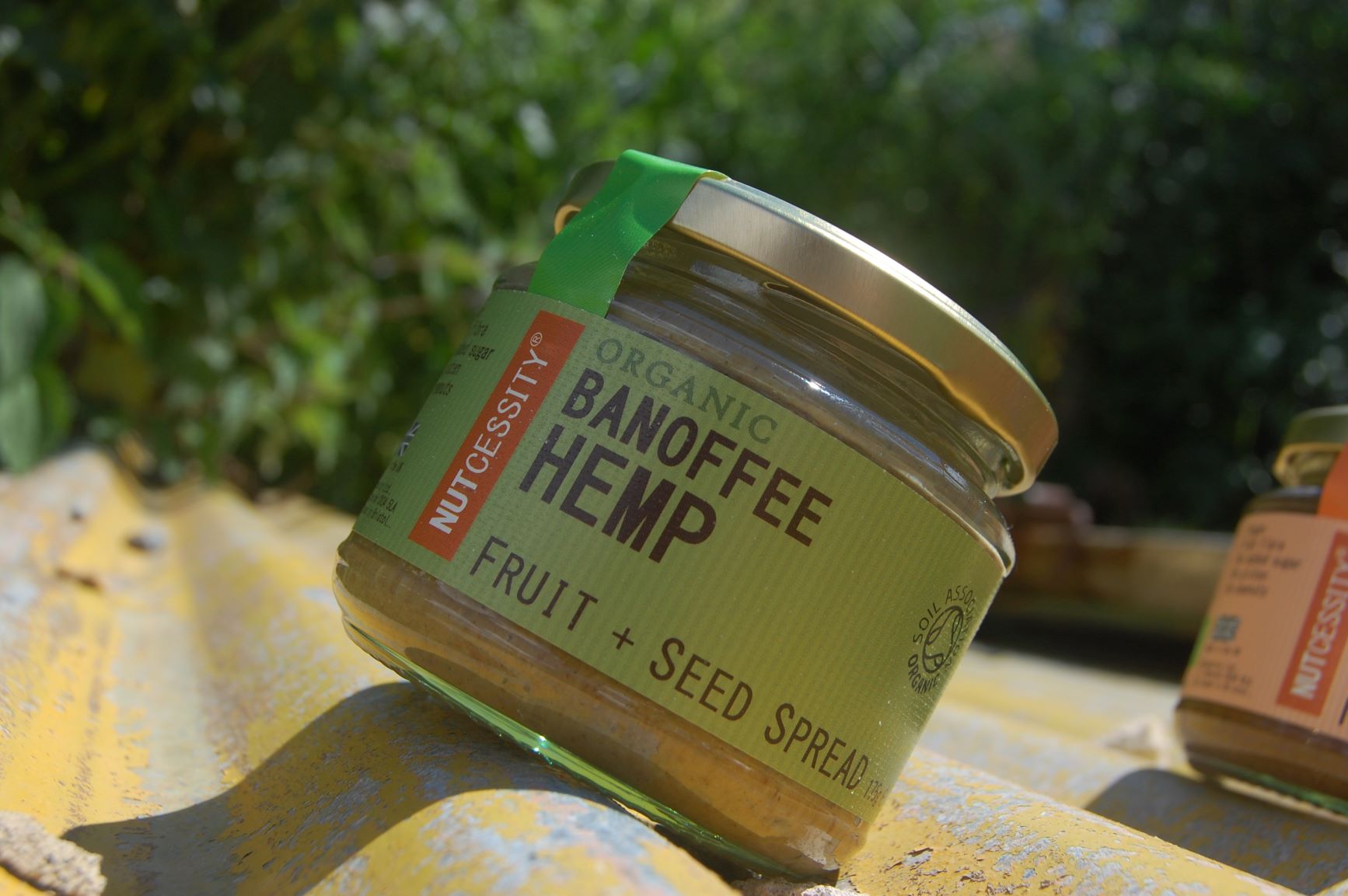 BANOFFEE HEMP
It's good to be different… my Banoffee Hemp is slightly sweet, with a touch of banana flavour and a sticky, bouncy texture.
Perfect on rye with sliced bananas on top.
INGREDIENTS:
organic roasted coconut, organic shelled hemp seeds (30%), organic roasted sunflower seeds, organic dried golden mulberries, organic banana powder & unrefined pink Himalayan crystal salt.
NUTRITION / 100G:
Calories 573.9
Fat (saturated): 46.6 (21.4)g
Carbohydrate (sugars): 21.1g (15.4)g
Fibre 10.7g
Protein 16.6g
Salt 0.07g